Virtual Office Sheung Shui.Landmark North
In the newest branch completed in 2019, new customers who apply for Sheung Shui service for 12 months will get an extra 2 months service period. The average monthly fee is as low as $138. Conson also provides a "24-hour online application" service, special "30-day refund guarantee" and "extended opening hour", with the most convenient location and the highest quality service, serving local entrepreneurs and SMEs for 20 years.
Landmark North, Sheung Shui ​

Located in Landmark North, iconic office tower and shopping mall near MTR station, bus terminal and different Shenzhen control ports. New open in 2019, a ideal choice for HK-mainland business because of its unique geographic advantage.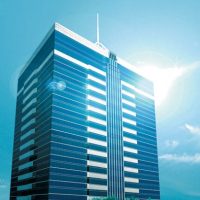 ADDRESS
PACKAGE (B)
Company Mail Handling Service

Update Business Registry Address (FREE)
COMMUNICATION
PACKAGE (D)
Everything included in Address Package (B)

Telephone service and notified by email
PROFESSIONAL
PACKAGE (E)
Everything included in Communication Package (D)

Call Transfer to Local Phone Number After Greeting

Direct Transfer to Local Phone Number or Voice Mailbox in Non-office Hour
*20% discount for 12 months prepayment (2 months additional service for free as welcome gift for new application); 10% discount for 6 months

*Monthly average for 12 months prepayment: (Original monthly fee x 12 months x 20% discount)/ 14 months
*Monthly average for 6 months prepayment: Original monthly fee x 10% discount
Dynamic Electric Directory Sign
6 months +HK$234 / 12 months +HK$432
# Under Companies Ordinance (Cap. 622), showing company name in registered office is a must, or otherwise every responsible person and the company shall be liable to a maximum fine of HK$10,000
Sending Mails to Assigned Address After Scanning
6 months + HK$1,188 / 12 months + HK$2,112
6 months + HK$1,188
12 months + HK$2,112
Other Conson Virtual Office
#sheung shui business centre #virtual hk corporate account #virtual office sheung wan #sheung wan virtual office