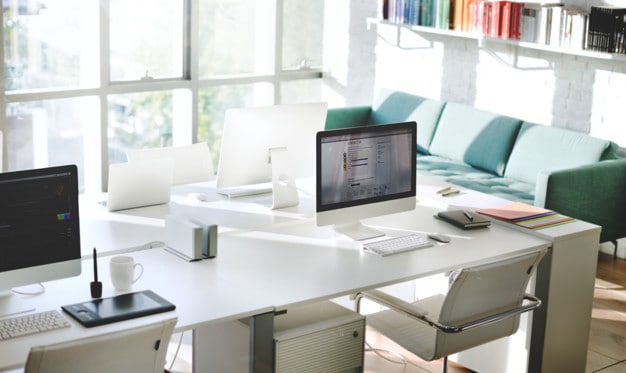 There are dozens of reason for renting office in temporary basis. For instance: hiring seasonal employees, office removal or business expansion etc.
Whatever the reason for renting office in short term basis, it is no doubt that long term lease is NOT tenant's cup of tea.
Obviously, the terms "Serviced Office" and "Coworking Space" will be shown when the concept of "tentative workspace" is being searched via internet.
Basically, leasing term for serviced office is shorter than tranditional office. It is because those leases can be made on monthly basis.
Why Short Term Office Leasing is popular?
The leasing term is flexible and it can be renewed monthly.
Without bearing the burden for extended contract, tenants may remove to their preferred venues anytime with no apology. Indeed, short term office has alternative meaning of "Instant Office".
Apart from the immediate use of office furniture, communication equipment (such as: telephone and internet), reception area, pantry and conference space, tenants may also enjoy professional reception service and general administrative support upon check-in.
Flexibility
It is a critical element for enterprise's development or sustainment. Serviced office provides a key for flexibility to tenants.
Flexible space can be assigned depends on tenants' business growth without worrying about their furniture and fixtures. In general practice, minimum leasing period for serviced office is one month.
Nowadays, the space even can be occupied in daily basis. Dealing with the epidemic currently, some companies rent the workspace temporarily for dispersing their staff to minimize the inflection.
Moreover, only 1 – 2 month(s) deposit will be required for renting tentative office. It is much less than leasing traditional office (as generally 3 – 4 months deposit is being requested).
In such circumstance, difference for the deposit between these office modes can be over HK$100,000. As a result, tenants may keep more cash flow when using serviced offices.

Fixed Cost Saving
Serviced office provides all round services.
Tenants do not need to spend their time on furniture arrangement, internet communications, networking, daily office cleaning and maintenance.
As the price is "All In One", tenants even pay less than leasing traditional office.
Individual workspace are also available in serviced offices.
Tenants may save operational cost, as they do not need to spend money on purchasing business equipment, such as: printer and paper shredder etc. In general, tentative office takes care of daily operation and maintenance. Workspace can be used whenever the application has been completed.
Interested to learn more on Serviced Office? Contact us NOW!